Our Services
We offer a variety of eye care services. We will help you with a range of vision and eye health needs. Below, you will find a list of some of the key eye care services that our optometric practice offers.
Eyecare services we provide:
Comprehensive eye health and vision exams
The doctors and staff at Austin Heights Optometry are committed to providing a comprehensive assessment of your eyes. Achieving clear vision is always the objective, but a complete evaluation of your eyes should also include an assessment of the way in which the eyes work together as a team and also a determination of the overall health of the eyes.
For healthy adults an eye exam is recommended every two years. For children under the age of 18, an examination every year is recommended, with the first exam starting before the first birthday. Adults over the age of 65 should be seen yearly.
Book an appointment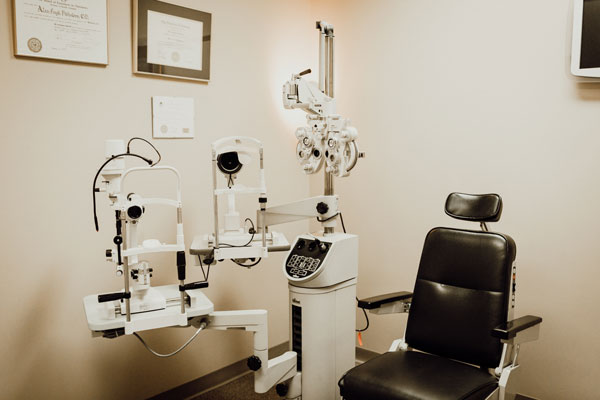 Eyeglasses
We are proud to offer an extensive selection of name brand eyeglasses along with a staff trained to select the best fitting frame and lenses to provide optimal visual performance.
Being a member of Canada's largest optometric buying group allows us to partner with optical industry leaders and provide our patients with high quality, fashion forward frames at affordable prices. All frames carry a one or two year warranty and we are always happy to provide no charge minor repairs and adjustments.
As a Varilux exclusive member, we have access to the most current single vision and progressive lens designs. Advanced Crizal coatings help to protect lenses from scratching and reduce harmful ultraviolet light penetrating into the eye. Prevencia coatings are available to filter high intensity blue light coming from computer monitors, cell phones, and tablets.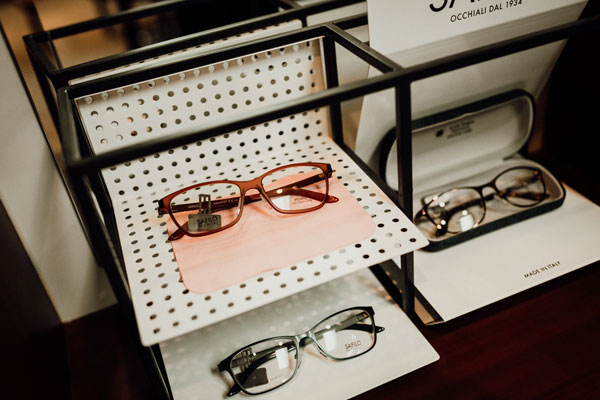 Contact lens examinations & fittings
The doctors at Austin Heights Optometry fit a wide variety of contact lenses. Our goal is to find the type of lens and the modality of wear that will best fit your individual needs.
Newer designs of contact lenses allow us to fit for simple occasional wear to more complicated astigmatic and multifocal lenses. We are also able find contact lens solutions for people with ocular disease such as keratoconus or in post-corneal graft eyes.
For most contact lenses we can offer convenient home delivery at no extra charge.
Laser surgery consultations & co-management
Diagnosis and co-management of ocular diseases such as glaucoma, cataracts, macular degeneration and diabetes
Extensive selection of designer frames
Staff trained to select the best fit and lenses to provide optimal visual performance
2 year warranty on all eye wear